Welcome
to the wonderful world of Brittney. This is my private journal and it is friends only, so if you know me or think that we have enough in common to be friends, leave me a comment, and I'll consider adding you. If you're just looking for my icons, you can find them at
glimmericons
. :)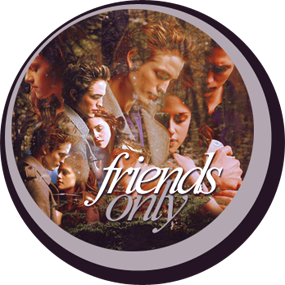 Current Mood:

confused

Current Music:

Tegan and Sara - Not Tonight
What song is stuck in your head?
Rolling In the Deep by Adele ♥
morgandawn
at
Seems I Am Not The Only One....
......who feels the need to take a break from an increasingly dysfunctional relationship.
Original image and campaign source:
reddit
.
Edited to add my own thoughts (not part of the original reddit call for action):
And if you do not feel like taking a total break and perhaps want just a trial separation or couple's counseling, then perhaps consider Black March Lite 2.0 = spend, but spend money on those content creators and independent retailers who came out against SOPA/PIPA. And tell them why you're buying their products in March.
There are many of them.
And for those who favor the more targeted boycott, you can find info
here
. But no matter which, you
can
participate and you
can
tailor your level of participation. We have the tools, the will and the strength to take a stand.
Text of image
Black March - Thursday March 1st 2012 to Saturday March 31st 2012
With the continuing campaigns for internet-censoring litigation such as SOPA and PIPA, and the closure of sites like Megaupload under allegations of 'piracy' and 'conspiracy' the time has come to take a stand against music, film, and media companies' lobbyists.
The only way is to hit them where it hurts.
Their profit margins.
March 2012 is the end of the First Quarter in economic reports world wide.
Do not buy a single record. Do not download a single song, legally or illegally. Do not go to see a single film in cinemas, or download a copy. Do not buy a DVD in the stores. Do not buy a videogame. Do not buy a single book or magazine.
Wait the four weeks to buy them in April: see a film later, etc... Holding out for just four weeks, maximum, will leave a gaping hole in media companies profits for the first quarter, an economic hit which will in turn be observed by governments world wide as stocks and shares will blip from a large enough loss of incomes. This action will give a statement of intent:
"We will not tolerate the Media Industries' lobbying for legislation that will censor the internet."
Originally posted by
this post
and fill out the poll so that you get you on the right lists!
It's a new year, and I'm ready to implement the new option for reviews on my friends list, so if you want to see reviews, please check out
Well, I didn't exactly start the year off as I hoped to, which was with more consistent blogging, but I'm starting now. It's close enough to the beginning of the year that hopefully I can fall back into the pattern of regular updates instead of the random updates from time to time.
I'm hoping to do some site maintenance soon. I've had Failed-To-Say.net since December 2003, so it just celebrated it's 8th birthday on Christmas, which is awesome, but that means my blog is pretty old, and while I try to keep on top of WordPress updates, it also means I haven't exactly been the most organized over the years. Categories + tags are a bit of a mess, and I want to fix that this year along with more blogging. And maybe I'll eventually get the theme I made for myself up sometime soon as well.
The last month has been very busy. On top of the holidays, we had several birthdays in the family. We actually have birthdays that overlap the holiday. My grandpa's birthday is on Christmas. My brother's is on New Year's Eve, and my nephew's is on New Years. Then my stepbrother and mom also have December birthdays as well as my grandparents anniversary. They've been married for 48 years, which is just insane but awesome at the same time – especially when most marriages these days don't really last.
The holidays were good. We had a full house for Christmas, and my brother, who has been living up north with our aunt and uncle, came down to stay for about a week. It was really good to see him. He's doing so much better. Before, he was very hyper and couldn't sit still most of the time, but he's really mellowed out. We went to see The Twilight Saga: Breaking Dawn while he was here. It's been our tradition to see it together, but we didn't have a chance until now. Luckily, it was still playing in the theaters. Also, we went to see The Girl With the Dragon Tattoo with our mom and grandma. I think they were all mostly confused, but I thought it was a terrific. I plan to write a review on Bitter Shade for it and Breaking Dawn soon.
At my brother's new school, they're moving toward using the iPad instead of books, and everyone is allowed to rent out an iPad for the school year, and Blaine had his with him. I played around with it a lot, and it's really awesome. I was very jealous, and it quickly made it's way to the top of my wishlist.
I think Tori is finally getting over having pneumonia. It really took a lot of out of her. She was sick several times after and missed quite a few days of school because of it. She's had a rash that the doctor at first thought was an allergic reaction to the antibiotics, but now he thinks it may be eczema. He suggested switching to Dove soap and using Lubiderm lotion. If that doesn't help, he's going to send her to a dermatologist. Needless to say, it's been a rough couple of months for Tori.
On the writing front, I reached my goal of 50,000 words for NaNoWriMo, and as a prize winners receive a voucher for 5 free print copies of their novel. While I won't be getting a copy of the story I worked on last year, I will be using it toward getting another story printed up. That's my main goal for the next few months: to edit and revise my novel and get it printed. I have until June, but I'd like to be finished by May at the latest. I've recruited a couple of good friends to help in the editing process. It should be interesting because I really haven't revisited the story in quite a while.
As for my 2011 NaNoWrimo story, For the First Time, I hope to finish it this year as well. It's going to need quite a bit of work as well, but I feel good about the plot and characters and how far I got with the story during NaNoWriMo. I already have a lot of editing ideas in mind, but I'm mostly just pleased to feel excited about writing something. Last year, on the whole, was a bit of a bust when it came to writing, which was pretty disappointing, but it did do a lot of reading in the meantime. I feel like reading helps. It's a good way to see what does and doesn't work for the storytelling, plot and characters on the reader's side of things, and I hope to take some of those ideas into my writing. We'll see.
Anyway, I'm aiming to try to update at least once a week, and I anticipate many of my posts to be talk about the editing and revising process. Hopefully, it won't be too boring, or involve too many *head desk* moments.
Originally published at Failed-To-Say.net. You can comment here or there.
Are you more of an optimist or a pessimist?
I'd consider myself more of a realist than anything, but of the two I probably tend more toward being a pessimist.
Share one thing you'd like to accomplish before the end of the year.
I'd like to reach my goal of reading 240 books. I'm pretty close. I only have 2 or 3 left to go, but finding the time may prove somewhat difficult.
What is your cure for the common cold?
Chicken noodle soup, hot tea or hot chocolate, Mucinex, cough drops, hot baths or showers, a few boxes of tissues, and lots of sleep.
If you could solve one problem in the world, what would it be? One random answer will win a $50 Amazon gift card. [Details
here
]
The economy. So many people are struggling just to make ends meet. They say money doesn't bring happiness, but in my experience it sure as heck doesn't hurt.